Happy Holidays to you!
We want to thank all of you for the continued support of our fishing report. With over 12,000 members now, you help us keep giving you the most accurate and best fly-fishing reports in the west. Thank you!
Please make sure to follow us on YouTube, Facebook, Instagram and Spotify
The New Kern River Online Fly Shop
Kern River Reports – North Fork
Rob Buhler 12/07/2021
Kern River: Wild trout are still being caught daily and the DFW has stocked some areas on the 20 mile stretch. Warm temps have kept the native Kern River Rainbows active if you can't find that stocker pod. Fishing for the native trout has been best in the afternoons all the way until dark with daily hatches of Midges, Blue Wing Olives and Spotted Sedge Caddis.

Kern River Flows: 124cfs above Fairview Dam and below the Powerhouse. 45cfs below Fairview Dam to the Powerhouse.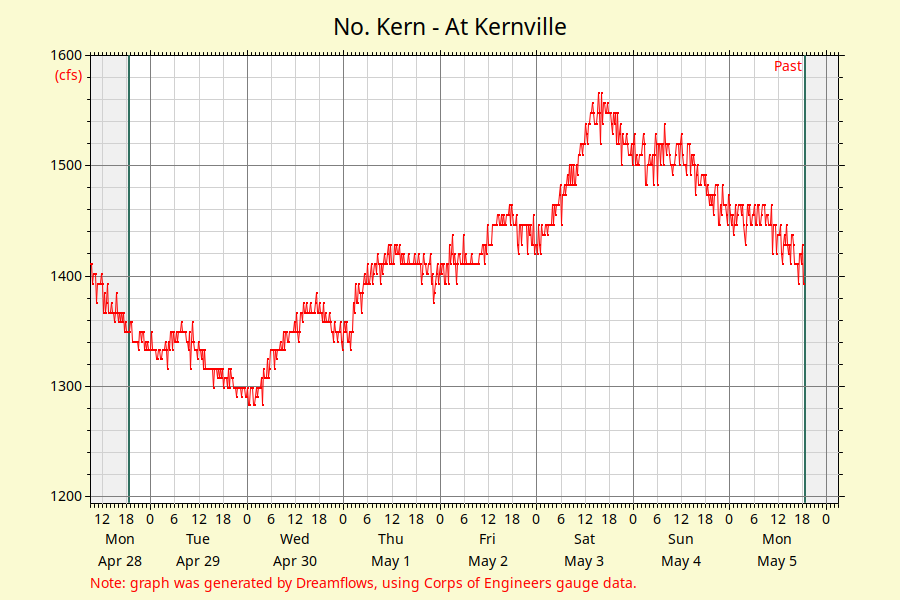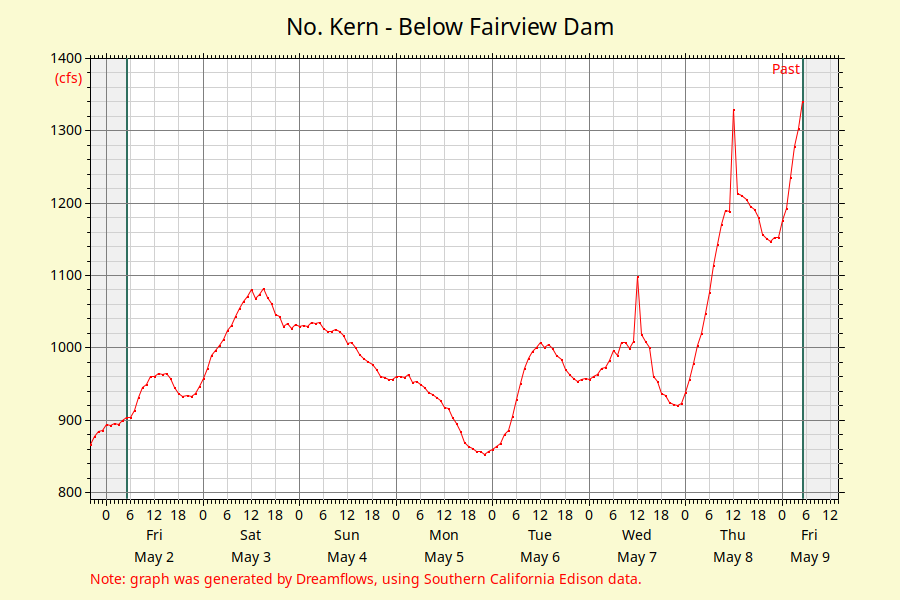 Kern River Water temp: 38-42 degrees
Kern River Techniques: Dry/Dropper is now only being used in shallow runs of 2-4ft. Two fly bobber nymphing and Euro Nymphing have been getting fish in deeper and more turbulent water. Pat's Rubber Legs was best of the week again. #14-18 Red/Blue Hare's Ear's and Red Soft Hackle P T.'s got some too. BWO hatches at 12:30-2pm and a Caddis hatch from 2-4pm give a fun shot at some topwater action with a #16-20 Parachute Adams, Blue Wing Olive and #16 Elk Hair Caddis!

Kern River Nymphs: Red Soft Hackle PT, Red Blue Hares Ear,FlashbackHare's Ear #14, SlIm Shiny Perdigon #14, Pat's Rubber Legs #8, Peacock Frenchies #14-18, Kauffie Cup Stones #12, Tungsten Yellow Sally and Black Stones #8-14, Birds Nest #12, Lightning Caddis #14, Fire Perdigon #14, Zebra Midges #16-20, Soft Hackle and Flashback PT's #14-18, Drag Queen #14-16, Pink, Purple and Orange Frenchies #14-18, Olive/Orange Perdigon #14, Tungsten Jig Fire Perdigon #14, Tungsten Jig TNT Baetis #14, Kern River Dries: Red Fuzzy Wuzzy #6, Cicadacator, Orange Half Cocked #8, Rubber Legged Stimulators #6-16 #14-22 Parachute Adams, Elk Hair Caddis #14-18, BWO #16-24, #16-18 Griffiths Gnat or Cluster Midge
https://www.kernriverflyshop.com/product-page/4-mile-wild-trout-section-of-the-upper-kern-fly-package-with-free-fly-box
Kern River Streamers:#8-12 Black or Olive Tungsten Wooly Buggers, Micro Finesse and Finesse Game Changers in White, Tan and Olive/Tan

Kern River Guide Tip: Midges are a good bet now with micro mayfly and Midge hatches daily. Go with pink or flashy flies if you find the stockers.
Lower Kern
Lower Kern: Fishing has slowed with lower water temps for smallmouth and spotted bass plus an occasional black crappie. We are using sink tip and floating lines to target the bass with Clouser Minnows, Gamechangers and Wooly Buggers all in white, chartreuse and olive.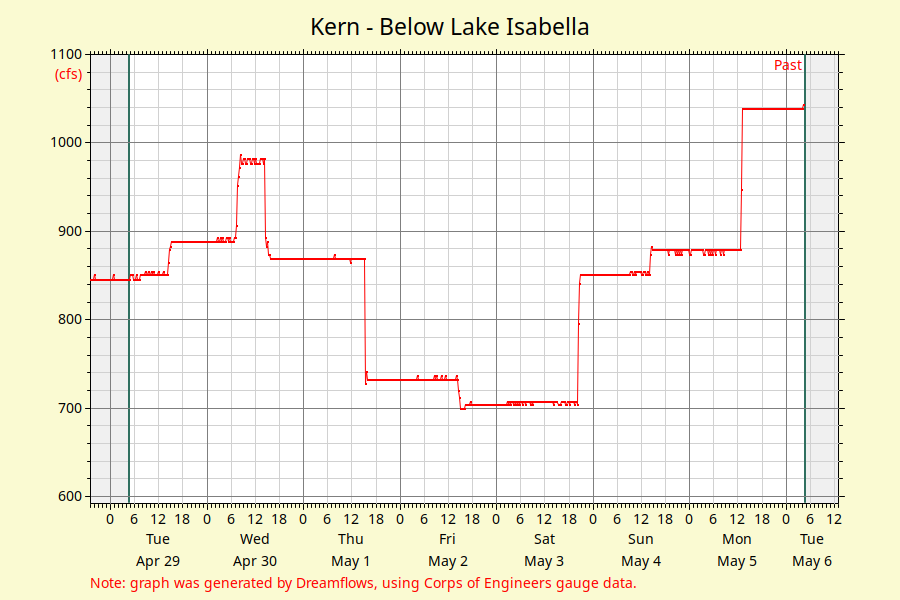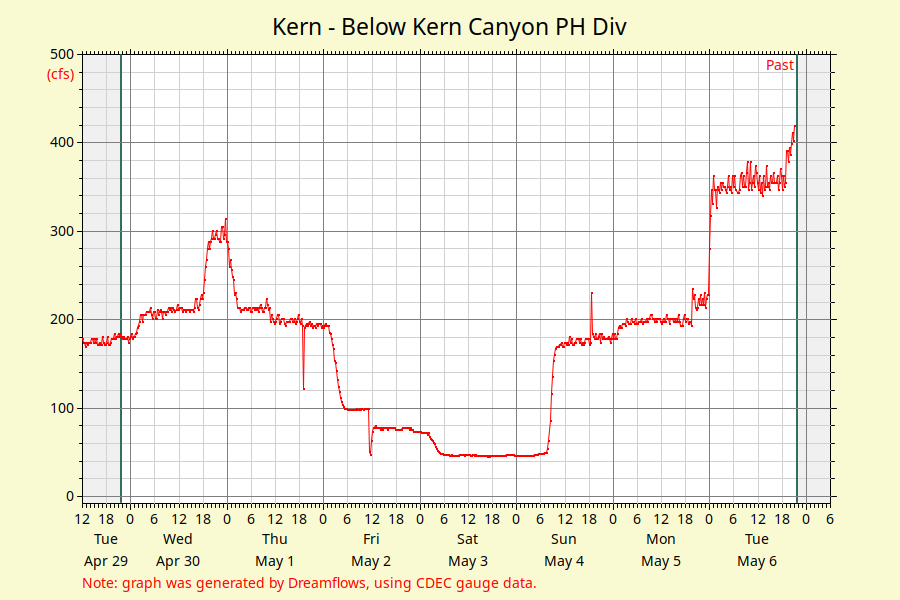 Lake Isabella: Bass still hitting the surface just about every morning from Rocky Point to the Dam!! Start with poppers and switch to the same minnow patterns as mentioned for the Lower Kern if they won't eat your fly on top. Fish the drowned trees midday for a shot at a fall trophy!!

Lake Isabella Guide Tip: Hang a small leech, bugger or #8 Hare's Ear Nymph 12″-18″ below your poppers to up your hookup odds on Isabella and the Lower Kern.
Lower Owens

Lower Owens River: Had to work hard for bites on the last outing with Streamers getting attention from the aggressive fish. The bite should turn on after a slow day or two. Nymphing has been steady if you are getting good presentations and it's BWO time from 12-2pm daily for fun topwater action.

Lower Owens Flows: 82 cfs

Lower Owens Water Temp: 42-44 degrees

Lower Owens Techniques: Two fly bobber nymphing, Euro nymphing and streamers are producing best outside of hatch periods. Bobbers are better in slow, deep runs and Euro is productive in drop-offs and riffles. Daily hatches of Blue Wings are in full swing from 12-2pm, making for a fun shot at some topwater action!! Fish a streamer for your best shot at a trophy.

Lower Owens Nymphs: Slim Shiny Perdigons Orange and Pink #14-18, Frenchies #14-18, Olive/Orange Perdigon #14, Blue Blood Midges #16-20, Peacock, Pink and Orange Frenchies #14-18, Red Holo Midge #16-20, Wooly Bugger Olive #12, Flashback Hare's Ear's and P.T.'s #14-18

Lower Owens Dries: Parachute Adams #16-20, Blue Wing Olive #14-18, BWO Spinner #18-20, E/C Caddis #16-18, Griffiths Gnat #16-20, Cluster Midge #16-18
Lower O Guide Tip: Set on every pause, twitch or unusual movement in your bobber!!! Yes, it's a fish!!!

Crowley Lake: May 2022

Guy Jeans School of Fly Fishing
Clinics – Check out the link below for all the classes we off the next few months!
Holiday Gift Ideas
https://www.kernriverflyshop.com/so/e0NsIe7_0?languageTag=en&cid=3f67a95d-e6d8-4f9f-a2e0-b83be808a48a#/main